Donate Lunch
Feed Habitat's Construction Volunteers
Habitat for Humanity in Nassau County has a wonderful tradition of providing lunch to our construction volunteers. You can help us continue this tradition by donating and delivering  lunch to the hungry workers at the site. The number of volunteers on site can range from 15-30 on most build days.
HFHNC's  Lunch Donation Coordinator is seeking community minded people to prepare or purchase lunch and deliver it to the construction site.
It's a great way to say Thank You to the people working hard through all types of weather to build a home for a deserving family in our community.
And it's an alternative way to volunteer and be a very important part of Habitat's mission to provide a decent, simple and safe place to live for hard working but low-income Nassau County residents.
Builds are conducted on Saturdays and usually one midweek day, generally Tuesdays, Wednesdays or Thursdays.
Meet the crew and take a personal tour of the build site with our Construction Manager.
Contact hfhnc@hfhnc.org to arrange a donation or for more information.
Build Site Lunch Sponsors
Travelers

New York Community Bank

National Grid

Buffalo Wild Wings

Target

Merrill Lynch

Nassau BOCES

Roosevelt Girl Scouts

Girl Scouts

Adults and Children with Learning Disabilities

West Hempstead Lions Club

First National Bank of L.I.

Tara McLynn Group

J-Way Community

Whole Foods Manhasset

Bagel Boss

Wyneka Robinson & Family

Patricia

Chip

Joanne

Kate Marnisco

Ray & Maddy

Robin Valentino

Lauren Mayo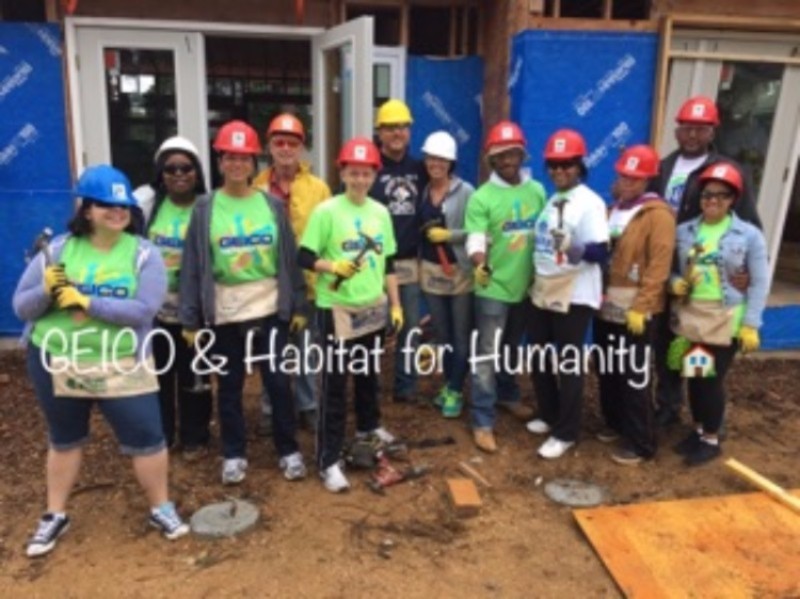 Sponsors
The Sponsors of Habitat for Humanity in Nassau County help the organization thrive both on the build site and off. Sponsors can donate towards the building of Habitat Homes or towards fundraising events held. Whether you are part of a corporation or just and individual, you can sponsor Habitat Nassau.